Welcome to Noble Inspection LLC
Your Premier Home Inspection Company!
We are Your Premier and Local Home Inspection Specialists
A house is more than a building – it is your Home. So trust your home to a qualified, licensed and experienced home inspector.
We are always available. Contact us 24/7 through our website and we will get back to you as soon as possible.
We provide home inspections that not only meet – but exceed the industry standard here in NY.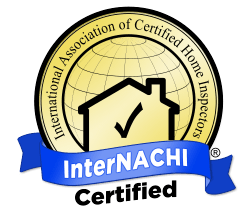 Welcome to
Noble Inspection LLC
My name is Peter Cafaro, NYS Licensed Home Inspector and InterNACHI Certified Professional Home Inspector. We are a dedicated and qualified home inspection company with years of inspection experience.
We here at Noble take our name seriously. We are "Noble" in the definition that we abide by the highest moral principles, ideals, and qualities. We are proud to provide high quality home inspections to buyers and sellers just like you
Peter Cafaro
Certified and Experienced
We here at Noble Inspection LLC believe in being the best, and to be the best, you need to be experienced, trained, and dedicated. We work hard to be all of the above, and make sure that our qualifications are second to none! Below are just some of our certifications.
Contact Us
Looking for a Home Inspector? Then you have come to the right place! We here at Noble Inspection LLC have the experience, qualifications, and dedication you need to be able to make good decisions about your new home purchase or sale.
Choosing
The Right Home Inspector
Choosing the right home inspector can be challenging, and there are many choices. Unlike most other trades and professions though, you don't usually get to meet your home inspector before he actually begins your home inspection. Different home inspectors also bring different things to the table – different experience,  skills,  tools, and even pricing.
If you choose me as your home inspector, you will get a complete and thorough home inspection and I will give you my very best every time. This I promise you.